Stereophile: Almost every assumption you might make about Vienna Acoustics' Klimt The Kiss loudspeaker by looking at it would be wrong. It is not a stand-mounted two-way loudspeaker. It's a three-way, with a coincident tweeter-midrange. And that ain't no stand—it's an integral part of the speaker. It does not have a conventional cabinet—there are two separate enclosures, complete with micrometer control of both vertical and horizontal axes. And those sure aren't plain-vanilla drive-units—they're about as unique as they come.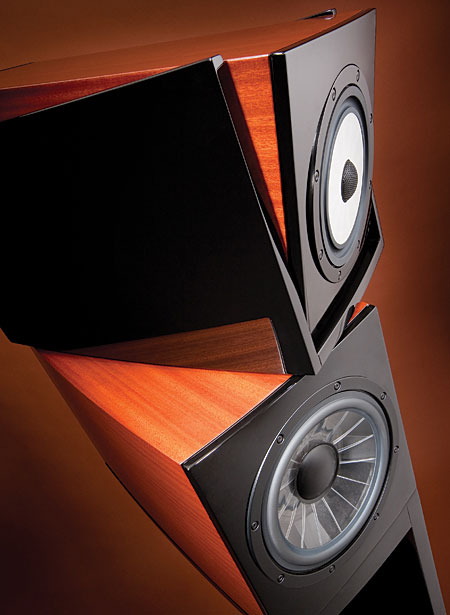 When I say you, of course, I mean I. When I first saw The Kiss ($16,000/pair), when Vienna Acoustics debuted its newest addition to their Klimt series at the 2009 Consumer Electronics Show, I misidentified every one of those characteristics. Then I listened to the speakers—and that drew me in for a far more thorough examination.
Impressed by its performance before I was intrigued by its potential—it proved a fitting prelude to a Kiss.
top